Danielle came out with a new kit at Oscraps called
Expectant
.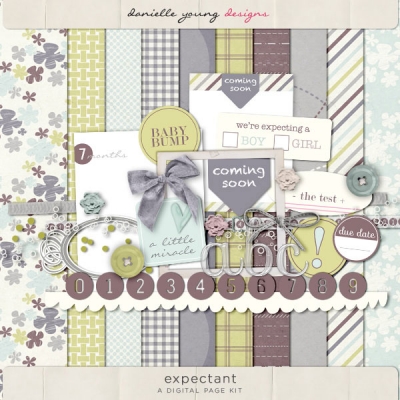 Seeing the name of the kit, I had to dig out some photos of me in my pregnancy stage. Can't say I took many then but I had this particular one which I just had to scrap.
I just had Oliver and he was only 11 days old. That accounts for the awfully huge tummy I had then!
It was the year that my SILs also had their babies too. My MIL was suddenly greeted with 3 new grandchildren in a year, the year 2000! Seriously, didn't plan to have any but accident happens! TTFN!