The designers at Oscraps have put up another fantastic collaboration called
'Lil Monsters
. It's such a cute kit!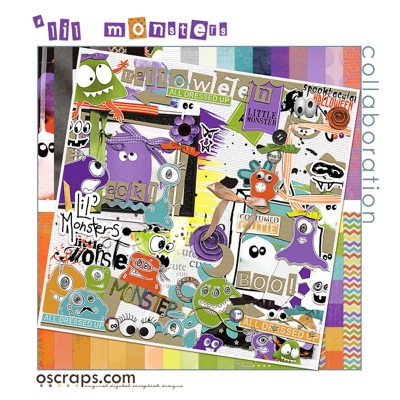 October is traditional the month for Halloween and therefore, a lot of stores will be selling Halloween kits. But I simply luv this particular kit as it a break from the traditional Halloween images. Hence, it can be used easily for pages with kids. For my page, I did do a Halloween one:
We had a Halloween party once and the kids had a blast! So did I! So nice to be able to document them. TTFN!