The Oscraps designers done it again. They came up with this fabulous kit entitled
Journey
.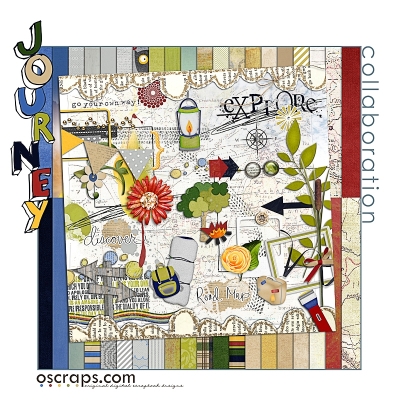 There is so much in there, including 2 templates. Here's my LO using one of the templates:
Talk about drama on a Monday afternoon. My son's Sports Day. The highlight is the parents race. Well, I do take part. This year was no different except that there was this lady who was itching to beat me as I won her last year. So much so that she took off before the whistle was blown. Well, it took every ounce of muscle strength to chase her and I did beat her in the end, only just! So annoying when people resort to cheating! Just had to rant it off on this page! Friend of mine took some good shots with my DSLR, and she was a first timer using it!
This kit is so versatile. Can be used for summer photos, traveling etc. One of my favs! TTFN!