Recently had a chance to play with this collaboration kit by two designers, Paislee Press & Leora Sanford, available at Oscraps, called '
Hello My Name Is
' kit. I do have a stamp with that particular phrase and it was one of my favourite stamps so I was quite happy to see a kit with that phrase.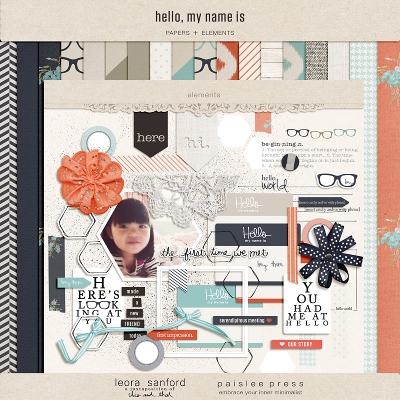 It also comes with Journal Cards, great for those doing Project album as you can print it out.
Here's my page that I did with this kit:
I took tons of photos with this adorable, little boy. You'll be seeing a lot more of him in my pages! TTFN!