Been away and now catching up on my blogging. Currently on my 2nd week of Easter break and the weather has been brilliant so far! Managed to get this card done before I went away. This week is a special week... it's the Spring Challenge Blog Hop featuring several challenge blogs: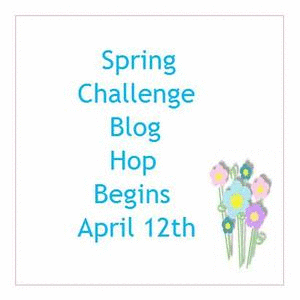 For this week, 365 Cards has issued a special challenge .... white space! Can't say that it's my favourite challenge as I don't fair well with white spaces! Anyway, here's today's sketch:
And here's my card:
Patterned paper by Papermania Rose Garden collection. Stamped image by Unity's March store kit, coloured in Promarkers.
Card's looks a bit naked but then again, I'm so unused to white space! TTFN!